Our manual machining methods can help your small project be a success.
If you require metal for the project you're working on, you're going to want to make sure the metal has the specifications and dimensions you need it to in order for your project to be a success. You can have your metal customized to fit your needs through the process of machining, which involves altering metal pieces through removing excess parts or pieces, so they better serve the purpose you need them to. Machining can be performed manually or through the use of a computer, but if your project is small, you're better off with manual machining.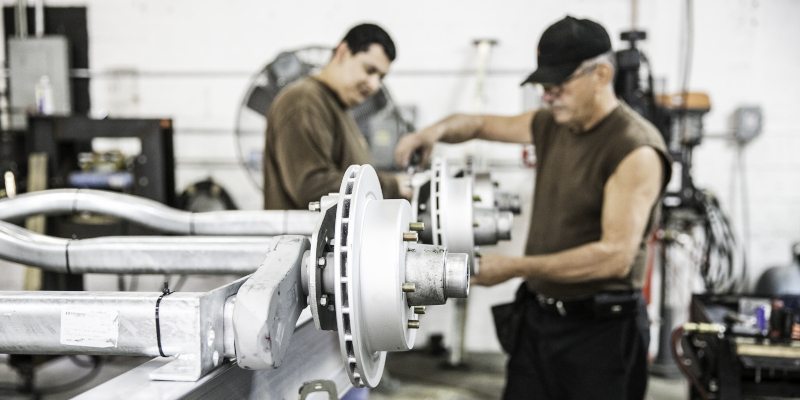 Smaller projects require fewer metal parts than larger projects, so it's more cost effective to hire manual machining services if you only require a few metal pieces to be altered. Manual machining can provide you with the simple metal parts you need without spending money on the computerized machining necessary for larger projects and more complex metal shapes.
Manual machining requires a skilled hand with the right training. It isn't a process you should attempt on your own if you don't have the required knowledge of machining techniques. Luckily, you don't have to have any experience in manual machining to reach out to one of our certified welders here at AccuSpec Fabrication for your machining needs in College Station or Bryan, Texas. Our manual machining services will help your project succeed by altering your metal pieces to fit within the necessary dimensions and specifications required for your project, so call us today for your machining needs.
---
At AccuSpec Fabrication, we offer manual machining services for those in Bryan and College Station, Texas.