We at AccuSpec Fabrication have extensive experience in the metal fabrication industry, and we have mastered a variety of techniques. For example, our team offers both TIG and MIG welding services, and we know how and when to use each to get the best results on your project.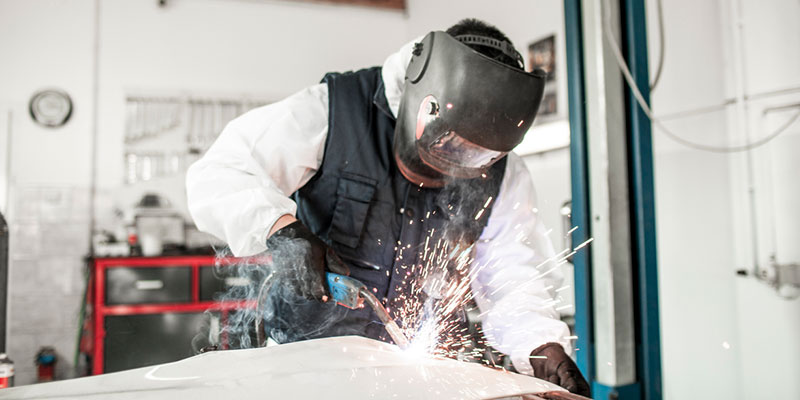 In this article, we'll provide a brief overview of how MIG welding works to give you a better idea of what to expect.
Parts of an MIG Welder – To explain how MIG welding works, we'll first go over the different parts of an MIG welder. Every MIG welder is connected to a power source via an electrode cable, which also connects to the work piece via a ground cable. The electrode cable specifically connects to a wire rod, which is continuously fed through the welder via a machine. The tip of the rod creates an electrical arc between itself and the workpiece, and the material of the rod then melts and becomes part of the weld pool. MIG welders are also connected to a supply of inert gas, which is fed around the arc to form a shield that prevents the energy from escaping.
Summary of the Process – Putting everything we just went over together, here's how the MIG welding process works. The welder's power source is connected to an electrode rod and to the workpiece, creating an electrical circuit between the two. This circuit is used to create an electrical arc hot enough to fuse the weld material and the metal workpiece together. The electrode rod is melted in this process to form the weld pool, but more material is constantly being fed into the welder to keep the process going.