We offer TIG welding at our metal fabrication company.
Steel, aluminum, and other metal products have an incredible variety of uses in many industries. But before you can have metal stairs and rails for your facility, equipment parts, or custom steel products to use in construction, someone needs to weld these for you. That's where we come in. At AccuSpec Fabrication, we are a metal fabrication company serving the needs of College Station and Bryan, Texas. We have considerable experience as certified welders and can provide for your needs through several welding techniques, including TIG welding.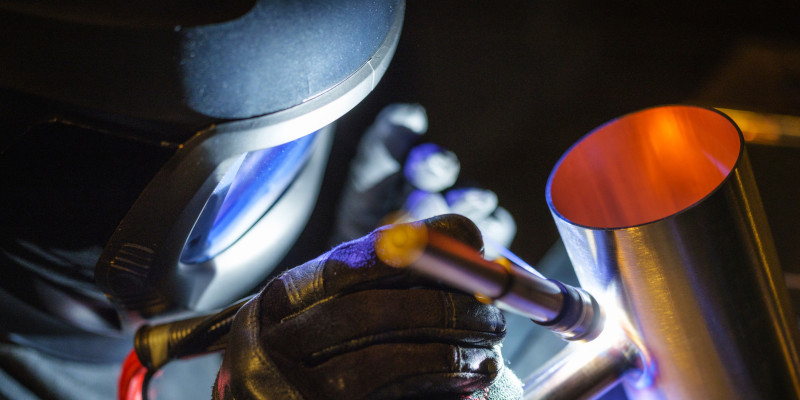 Tungsten inert gas (TIG) welding is a type of arc welding, which means the metals are welded together using the heat from an electric arc. TIG welding uses a non-consumable electrode to create a narrow arc that is better at penetrating the metal, resulting in stronger joints than you might get with, say, MIG welding. It is typically used for thinner metals because the technique allows for greater precision than other techniques.
Our welders have received the proper training to provide TIG welding and use the associated equipment correctly and safely. In addition, everyone on our team wears adequate personal protective equipment while welding to prevent any accidents from occurring. You can rest assured that we will take all the proper precautions and skillfully weld the metal to ensure excellent results.
If you need TIG welding for any reason, don't hesitate to reach out to our team. We look forward to answering your questions and discussing the project you have in mind.
---
At AccuSpec Fabrication, we offer TIG welding services for those in Bryan and College Station, Texas.