We have the skills to offer MIG welding for commercial, industrial, or other customers.
A wide variety of industries require metal fabrication for an even wider variety of applications, and we're proud to be the company you can turn to for welding. Here at AccuSpec Fabrication, we are certified welders with the proper skills and training to create metal products using several different techniques, including MIG welding.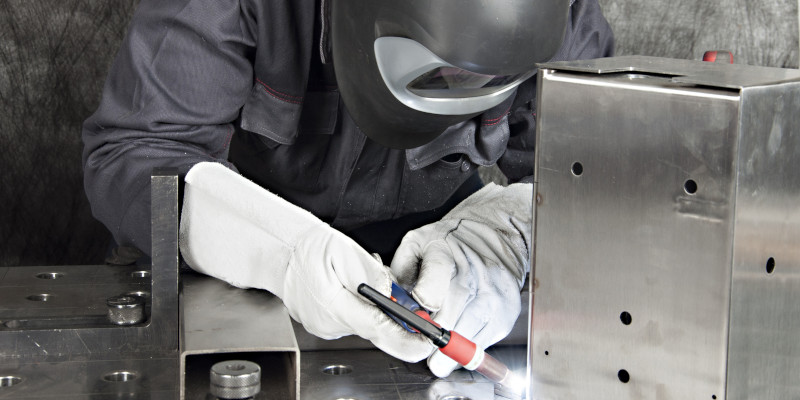 Metal inert gas (MIG) welding is a type of arc welding that joins two metals together by way of a consumable wire electrode. It is often used for large or thick materials and tends to be much faster than some other types of welding, which means it is a convenient choice for customers who need metal components sooner. It can be used to prefabricate building materials like stairs and rails or for sheet metal, among other applications.
When you turn to our team for MIG welding, you can rest assured that we have everything we need to handle your needs. Our certified welders understand MIG welding techniques and how to use the specialized equipment associated with it, including the welding machine, power source, and shielding gas gear. Additionally, our team members always wear the appropriate personal protective equipment while welding. We'll work with attention to detail to produce exceptional results in a timely manner.
If you are interested in hiring us for MIG welding, we encourage you to reach out for more information and begin discussing your needs. We'll listen carefully and provide honest, reliable assistance. We're proud to serve those in College Station and Bryan, Texas, so contact us today.
---
At AccuSpec Fabrication, we offer MIG welding services for those in Bryan and College Station, Texas.