We can perform customized roll bending to ensure that your metal tubing is exactly what you need.
Our expert, trained, and experienced technicians can perform a variety of metal processing techniques, including roll bending. Steel tubes and other metal tubes are used frequently in a variety of contexts, including construction, agriculture, and even interior design. Whether these metal tubes are round, square, or rectangular, and regardless of their application, there is a good chance that you need to have them bent before they are useful to you.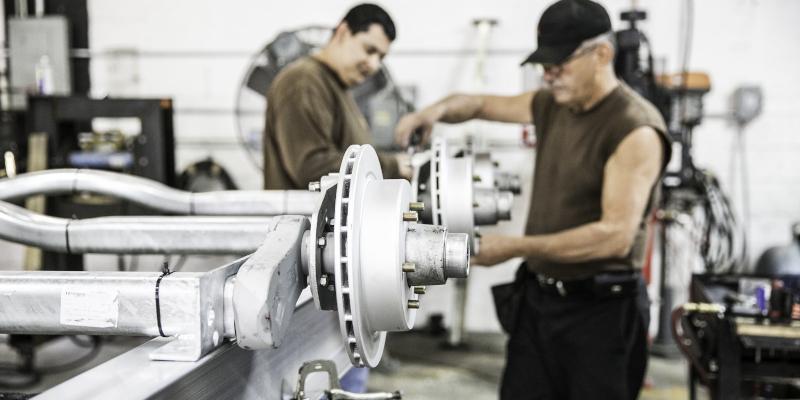 At AccuSpec Fabrication, we have the specialized machines needed to perform custom roll bending, as needed, to your exact specifications. When it comes to roll bending, it is easy to mess it up, crumpling the metal and rendering the tubing useless for your application. When that happens, it can cost you significantly both monetarily and in wasted time. Our skilled team has all the tools and training they need to avoid costly mistakes and get you the materials you need in a timely manner.
Our roll bending services can be customized and tailored to your exact needs and can include the following:
Manual sheet metal brake
Hydraulic press brake
Powered tubing roller
Manual tubing roller for smaller ornamental metals
Hydraulic tubing bender
Roll bending can help you achieve results that other bending methods may not deliver. We can also bend section bars and other metal structures as needed. We serve College Station and Bryan, Texas, and are known for delivering fair pricing, quality work, reliability, and a quick turn-around when needed. We also have mobile machinery-equipped trucks that allow us to come to you for roll bending or your other metal processing needs. Don't hesitate to reach out to us today to learn more or to schedule your services.
---
At AccuSpec Fabrication, we offer roll bending services for those in Bryan and College Station, Texas.