At AccuSpec Fabrication, we believe in taking advantage of every tool available to us, and one of the most important tools in modern metal fabrication is CAD design. This industry has come a long way since the days of anvils and forges, and today, metal workers, engineers, and designers of all kinds are using digital tools to enhance their projects.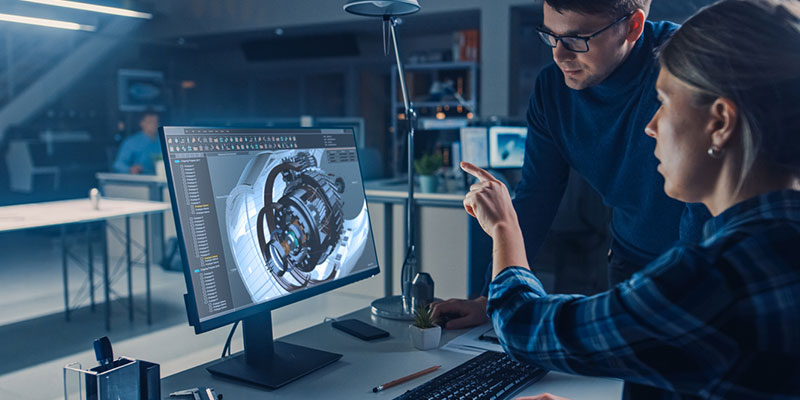 In this article, our team will go over the basics of what CAD design is and how it works to give you a better idea of how we can help you take your project to the next level.
CAD Design Basics – CAD stands for computer-aided design, and it is more or less just what it sounds like. It uses computer software to assist in the design process. In many ways, CAD design is the modern-day, digital version of analog drafting tools—instead of having to draw out schematics by hand, our experts can now draw them in our software. This makes it easier to adjust our designs until they are just right, and it allows us to create a more precise final product.
CAD Design Benefits – We alluded to a few of the benefits of CAD design above, but we also want to cover this topic in more detail. Incorporating CAD design tools into our work has allowed us to streamline our production process significantly, which in turn allows us to deliver your finished order much sooner. In addition, CAD software makes it easier to add documentation to our schematics, which in turn makes it easier to revise them in the future and aids in collaboration with other designers.