Our goal is to make your ideas into tangible solutions.
Metal fabrication is the unsung hero of many industries. At AccuSpec Fabrication, we've made this craft the core of our business. We offer a wide range of metal fabrication services, and our skilled team is here to help you get the high-quality results you need for various applications.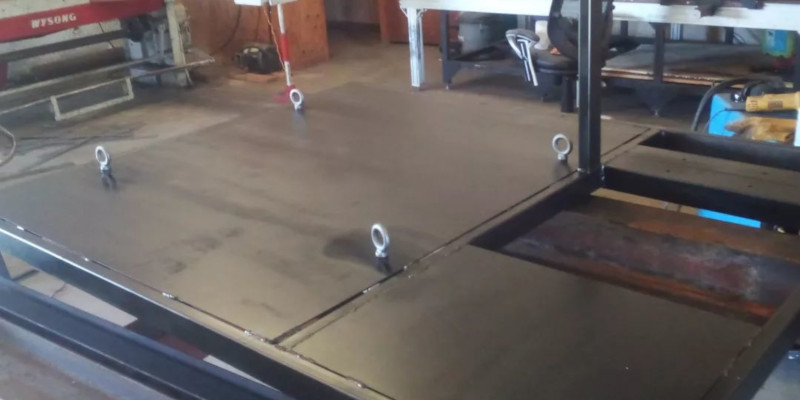 Our knowledge of making things out of metal is extensive. We work with metals like stainless steel, carbon steel, and aluminum. We use advanced methods like stick, MIG, and TIG welding to get the desired results. In addition, our CNC plasma cutters are state-of-the-art machines that allow us to cut sheet metal into very detailed and complex shapes. Because we can take so many approaches to creating the solution you need, we can handle almost any job you give us.
But what makes us stand out is that we care about your results. Every job differs, so we customize our services to meet your needs. Our team is proud of the high-quality work we do, and you can count on us to ensure that your project not only meets your standards but also goes beyond your expectations.
We're more than just a metal fabrication company serving Bryan, Texas; we're your partner in all your metal manufacturing projects. Contact us if you have any questions or want to learn more about the metal manufacturing services we offer. We're here to make sure your job goes off without a hitch. We shape metal, but our goal is to make your ideas into tangible solutions. You can count on us to provide metal products that are high quality and stand the test of time.
---
At AccuSpec Fabrication, we offer metal fabrication services for those in Bryan and College Station, Texas.